FOSTORIA COIN CLUB      PO Box 613       Fostoria Ohio 44830             
December 2017 News Letter
                                                                                                                                                                                                                                                                                       FOSTORIA COIN CLUB OFFICERS 2017
President – Roy Zinn                       (419) 447-3974                        Vice Pres – Denny Hall           (419) 435-8442         Treas. Vincent Gaietto                   (419) 447-8861                    Secretary- Ethan Everly         (419)  619-9042       Sgt/Arms – Bruce Hanny                (419) 898-0311                  Auction – Joe Dohanos           (419) 349-0927
Meeting Information: The Fostoria Coin Club meets on the 3rd Monday of each month in the meeting room at The Good Shepard Home located at 725 Columbus Ave in Fostoria Ohio. Doors open at & meeting begins at .          
Coming Events: Next meeting of FCC will be Monday December 18th in the meeting room at The Good Shepard Home
Coin Show:  Sunday March 25th 2018 at Stacy's Place in Fostoria, Oh.
November 20 2017
The meeting was called to order at 7:30 pm with 24 members present.  Both Secretary's  and Treasurer's reports we approved as read.  The club received word that Cecil Vaughn has passed away, he was a charter member of the club. We also received word that Don Fox has Passed away as well. Our thoughts and prayers go out to their families and loved ones this holiday season.
OLD BUSINESS: We talked about polling the dealers at this years show to see what the interest would be to move the show to a Saturday instead of Sunday would be. Chuck Brandeberry agreed to verbally poll them this year at the show.
NEW BUSINESS: Dave Moore is actively buying/selling gold and silver for anyone interested. NO AUCTION THIS MONTH DUE TO THE CHRISTMAS PARTY. Remember Spouses and significant others are welcome to attend the party. Club ANA dues are due and submitted to the treasurer.
SHOW BUSINESS: The coin show is March 25th.
The meeting was adjourned by Harry Colvin and Roger Keefe. Apparently the secretary forgot to write down who won door prizes and Joe Dohanos conducted a 20 lot auction.
Birthdays for December
13th     Don Shade             16th     Kyle Fruth                  25th    Tim Bradford
<![if !vml]>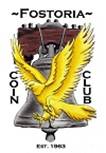 <![endif]>